October 2020 Meeting
 
MAY MEETING CANCELLED!!!!!
MARCH MEETING CANCELLED!!!!!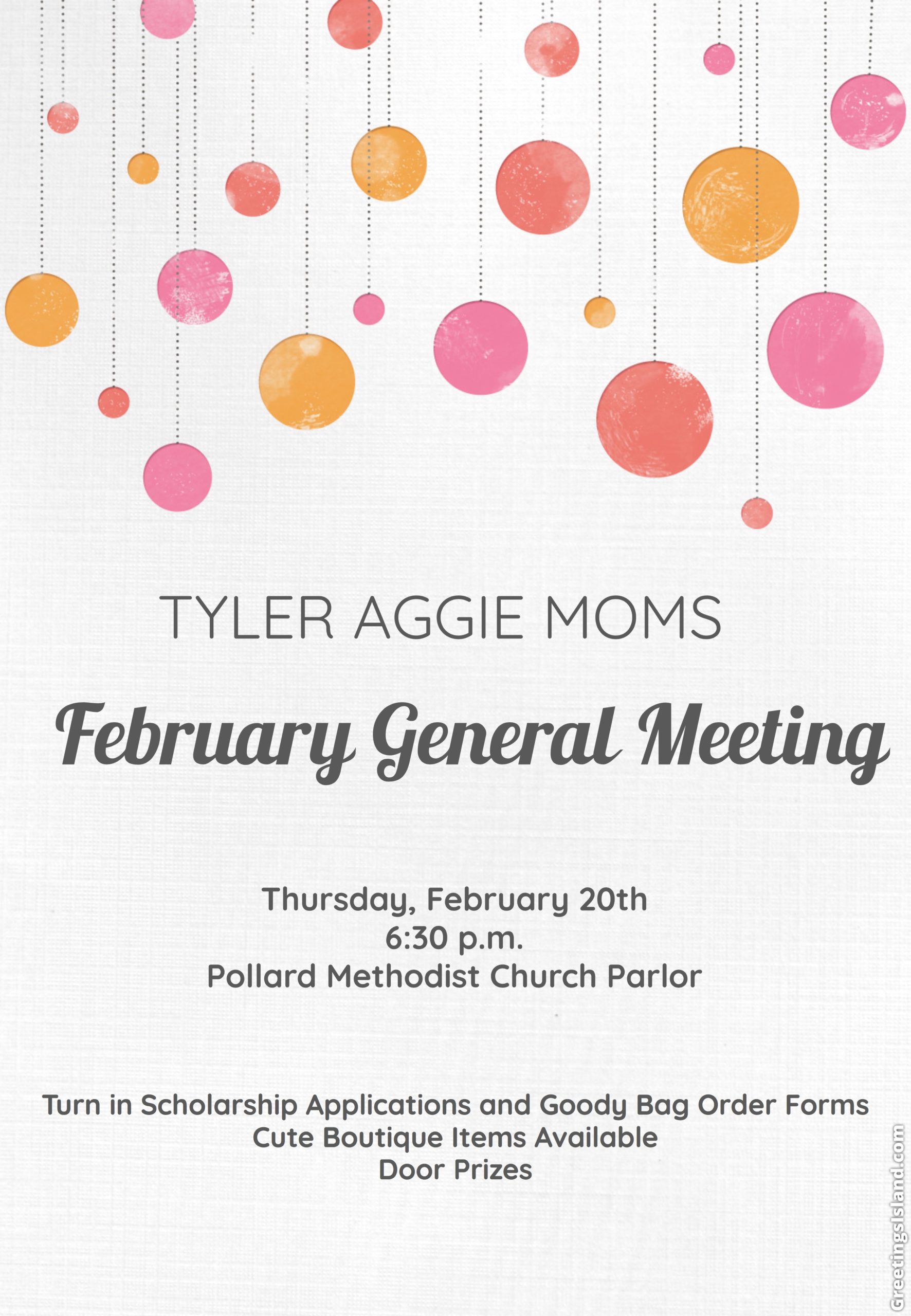 Happy New Year Aggie Moms!!
If one of your New Year's resolutions was to get back to Aggie Moms, we can help! Join us Thursday, January 16th at Pollard UMC at 6:30 p.m. We will have details on how you can get involved with the upcoming Scholarship Dinner (Save the Date! Saturday Feb 29th . . . you don't want to miss this great event!). All are welcome! Bring a friend! See you there!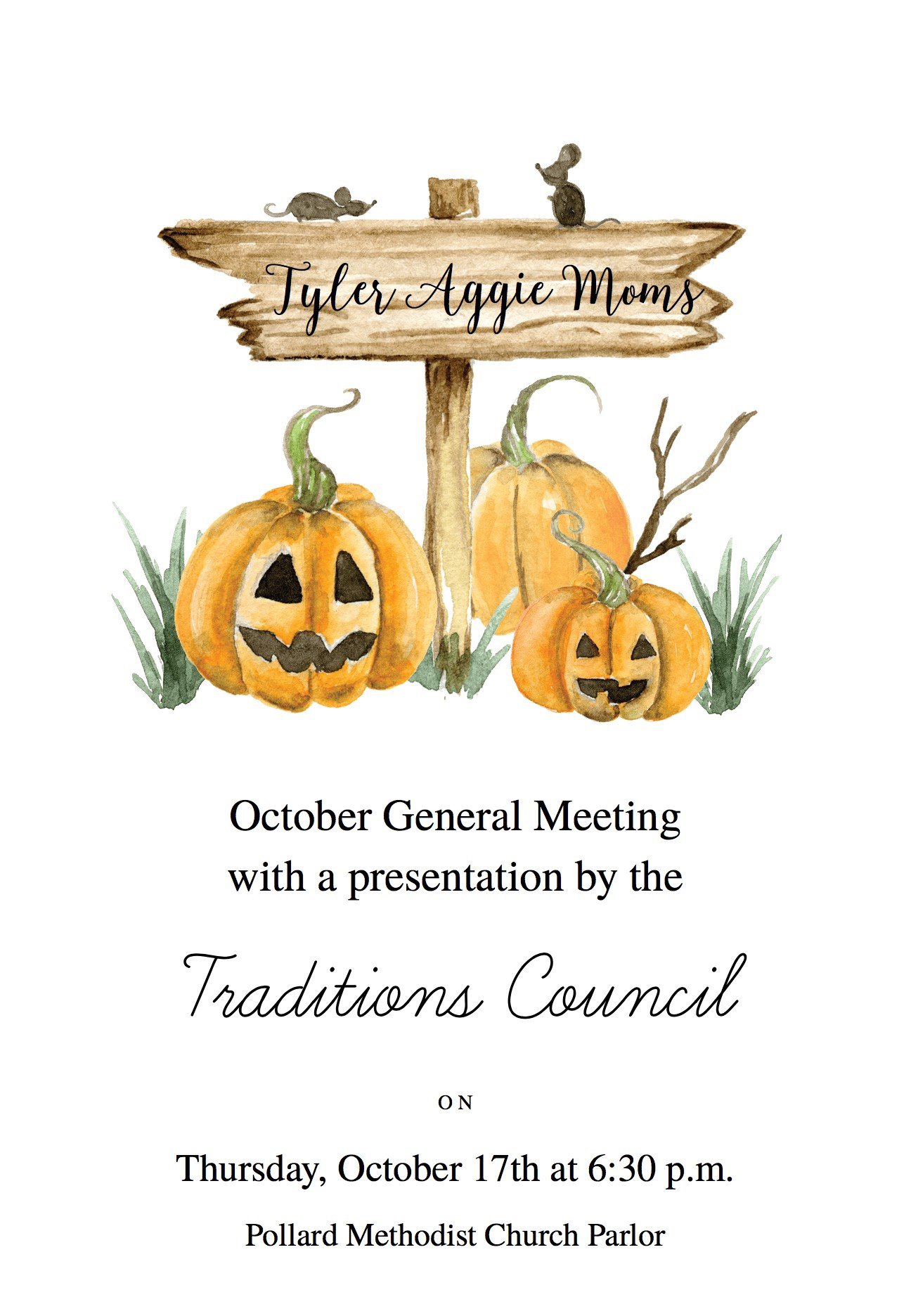 IMPORTANT – We will also be voting on amendments to our bylaws. Please plan to attend this very fun and important meeting!!
Bylaws Amendments 2018 Final to Membership for Vote